I went to Australia with only a few things in mind: the Great Barrier Reef, a friend in Newcastle, and a friend in Brisbane. I mostly stuck to those things, and a few in between.
From the beginning, I noticed the little things. Different words for the things I know (flat white? What? Tomato sauce… ketchup), different ways of doing things, phrases, etc etc etc. What marks travel for me are the little things. Traveling an english-speaking country has been odd and somewhat endearing to me; I've never backpacked a country where I fluently spoke the language. It's familiar and unfamiliar at the same time.
Travel is life in different proportions. My backpack, hostel bed and locker become my new home, everything finding a new order, place and purpose. Friendships are formed in minutes or hours instead of years. You trust people more quickly, are more willing to leap into potentially awkward situations. And you part ways even faster, never sure when or if you'll see someone again. But some, randomly, you will. Like the British friend who I met in Luang Prabang, hosted in Philly, and just stayed with in Brisbane. You can't make this stuff up.
Meeting people in hostels or on Couchsurfing is a whole new experience. Anyone who knows me would probably describe me as anti-social, or at least not overly social. I'm not the kind of person who hangs out in large groups of people, meets random people, or talks to strangers. When I travel, the rules go out the window. Maybe it's because I don't take human interaction for granted when I'm on the road, or maybe I figure there's always travel in common. Maybe I want another perspective on the place I'm in, or maybe I'm just bored. Either way, it's almost always been a good thing, and if it isn't, well, lesson learned. There I am anyway, finding some other traveler who just wants to hang out. It opens up a whole world.
My reason for traveling is to find things that blow my mind. I'm an even-keeled person and not prone to strong emotion, so it takes a lot to impress or really excite me. Places like Angkor Wat, Borobudur, Petra, Jerusalem, etc, are the kind of things that inspire me the most, and the goal of this trip is to find more places that do that. So far, I've liked a lot of places, but nothing compares to diving the Great Barrier Reef. That was mind-blowing. I'm trying to ride that high as long as possible. So long, in fact, that I have other dive trips planned already… there goes my budget.
I go through phases with photography. As much as I love taking pictures, there are times when it's important to put the camera down. Sometimes the best way to experience something is to simply avoid distractions, which photography is, for me. I wonder what it would be like to travel without a camera at all… but then, I'd probably go nuts wanting to take pictures! Having unlimited time and a relaxed budget means that I have time to do both, for the most part. I've had the time to experience something, see something, then go back and photograph it later. It's a balance I'm still working on.
I spent just over a month in Australia, and wanted to share a summary of the highlights. So here it is:
Sydney:
Being my first stop, I was pretty lazy in Sydney and didn't do much for the first day or two. Overall, it reminds me of a combination of Tokyo and New York; it's big, expensive, everything happens here, and it has lots of different areas, from the Botanic Gardens and the beautiful Opera House, to the sandstone architecture of the CBD (Customs House, Queen Victoria Building, City Hall, Sydney Hospital, to name a few). And it has an absolutely stunning ANZAC memorial.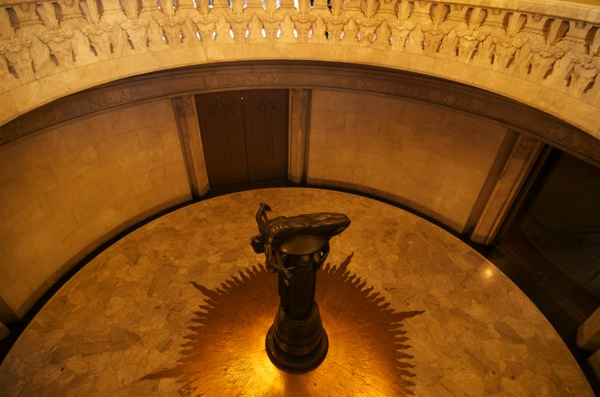 I quite accidentally timed my flight so I was there during the Vivid festival, during which they light up a bunch of buildings, as well as the Sydney Opera House, with visual effects. This was a great time to be a photographer in Sydney.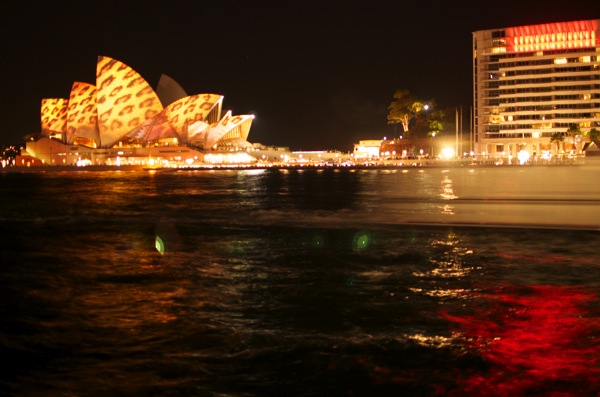 Katoomba/Blue Mountains:
After Sydney I went over to the Blue Mountains, based out of Katoomba. Nice and quiet compared to Sydney; not much to do in the town that I could see. This was a great spot to do some day hikes, so I spent the better part of two days doing just that. Three Sisters / Echo Point was the part of the Blue Mountains is closest to Katoomba. A platform and tourist area overlooks the Three Sisters, which are three rock formations close together. From there you can choose from a number of hiking paths. I forget which ones I did, but I accidentally took the hard one down to the valley floor and over to the scenic railway and back up to Scenic World, a ways away from Echo Point. Good exercise.
Newcastle:
In Newcastle I got to visit a friend who I knew from San Francisco, so it was great to catch up, hang out and not worry about having to be a traveler all the time! Newie's got cool local shops and a more alternative feel than Sydney, especially in the surrounding 'burbs. Other cool spots include: Fort Scratchley, the only military installation in Australia that got to fire at the Japanese during WWII. Really cool gun demonstrations, reenactment guys are really fun to chat with. I'm a WWII history buff, so this was cool to see. The other is Shipwreck Walk. There's only one visible wreck on this short walk, but it's a short ferry ride to Stockton, and a scenic walk to and on the jetty. There are plaques and memorials of the locals all along the walk, too, as well as plaques for wrecks that aren't visible.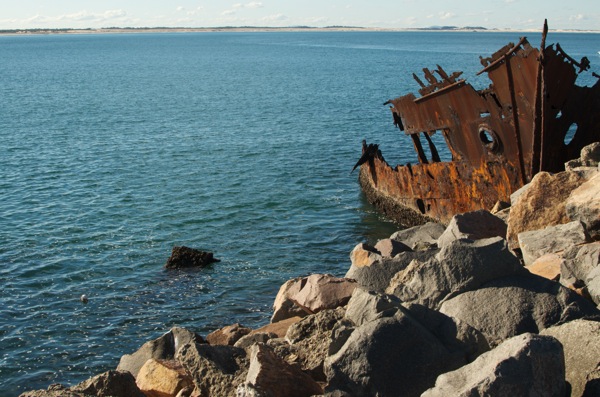 Brisbane:
I loved Brisbane! Out of all the cities in Australia, this is one I would live in. It feels a lot like Philadelphia, but way less dirty. The CBD (center city) is walkable and full of beautiful buildings, there's a lot more visible alternative culture, and it's full of smaller suburbs and neighborhoods that each have their own personality. Also, it's based around a snaking river, and for some reason I tend to love cities that are near or based around bodies of water. I stayed with a friend, so I wound up hanging in Brissy for a week, and didn't get bored. I loved the pedestrian/bicycle bridges. There are at least two of these, and I'm happy to say I walked them without getting vertigo. They're beautiful, too. Brisbane is one of the most pedestrian/cycle friendly cities I've seen so far. Stopped by the Brisbane Powerhouse, an arts venue in the New Farm area. Not only a cool building, but it had an awesome photo exhibit that made me feel like a sub-par photographer in comparison. Thanks, Brisbane.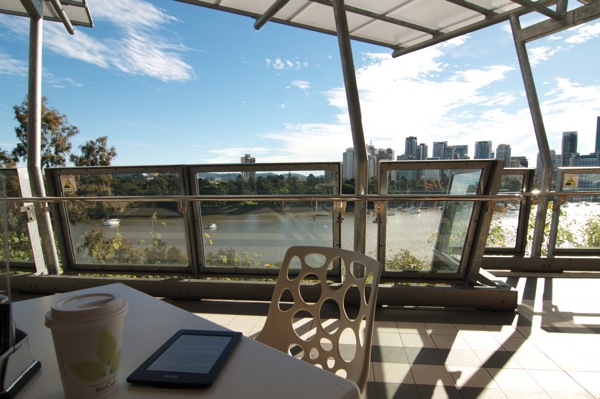 Magnetic Island:
"Maggie" was awesome, definitely in the top 3 of favorite things in Australia. Getting the ferry from Townsville was a pricey, but it was worth it. Sharing your living space with possums, wallabies, and walking through a mass of lorakeets are enjoying parts of the day! I stayed at the YHA in Horseshoe Bay, which is home to Koala Village, so I got a discount on the tour and a breakfast. You get to hold a bunch of animals on the tour (lizards, snakes, baby croc, Koala for extra money), but not so much on the breakfast; they bring a bunch of animals out, but it's less hands-on than the tour. Getting to hold snakes is the best thing ever! No, I didn't hold the Koala.
Maggie also has a bunch of great hikes, and the Forts Walk is particularly cool because it goes through an old WWII military site. It's all open, so you can clamber about as much as you want. There are at least two gun pits, a lookout and command center, and all have amazing views of the island. The walk itself is pretty easy.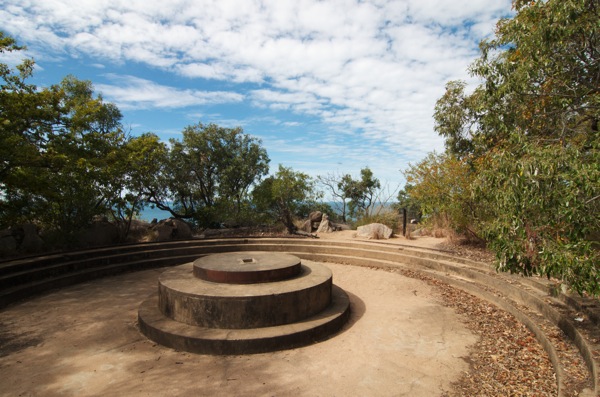 Cairns/Great Barrier Reef:
I randomly decided, while still in Brisbane, that I should learn to scuba dive, and I'm glad I did. Turned out to be the most amazing experience of the trip so far. Expensive, yes, but completely worth it. I took a 5-day PADI certification course with ProDive, and spent two days in Cairns going through classroom and pool training, then three days/two nights on a liveaboard on the reef. I never wanted it to end. Cairns is a nice town, but it's pretty much a bunch of stores, travel shops, hostels/hotels, and restaurants.
Nothing I say will do the Reef justice. I never really swam a lot growing up, so the first ocean dive was probably the most mindblowing experience I've had in years. There are fish everywhere (obviously); big, beautiful, varied species of fish. Seeing them for the first time, up close and personal, is endlessly fascinating. And the intricate, colorful coral, all mixed together, is so cool. It's like being on a whole different planet. It's easier to learn to stay still, hover, or move slowly when you want to look at Every. Single. Thing. Someone points to something cool, and I'm thinking "which cool thing?" Just amazing. It's the closest I'll get to being an astronaut, and the scenery is way better!
Everyone on the boat, from instructors, dive masters, passengers and crew, really bonded during our three days together (five days for the trainees and instructors). Groups mixed, I made a lot of new friends, and there's someone there who understands and appreciates you rambling about that amazing fish you saw that (you know, the blue one).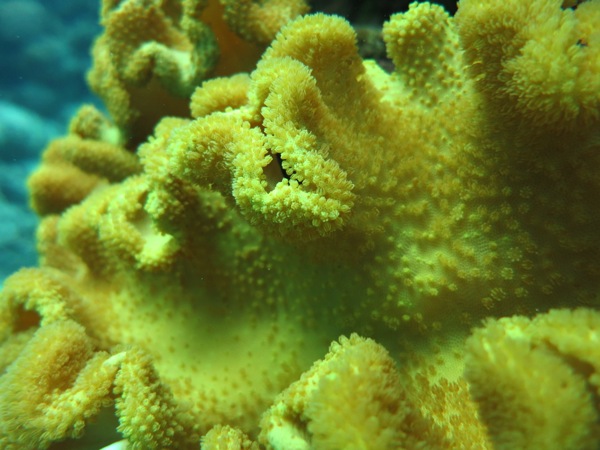 Melbourne:
Melbourne reminds me a lot of San Francisco, in all the best ways. It has a funky vibe, lots of things to do all the time, but still walkable. I was only there for a few days, but loved every bit of it! Federation Square was an awesome area with funky architecture, lots of people all the time, random art exhibits, and even free WiFi. If you walk along the nearby river there are great views, and a ton of pedestrian/cycle bridges you can use to weave from one side of the river to the next. On the other side of the river, from the Square, are the gardens, and the beautiful Shrine of Remembrance, a stately building dedicated to ANZACs who died in WWI and WWII. Climb up to the observation level and you'll get a great view of the whole city.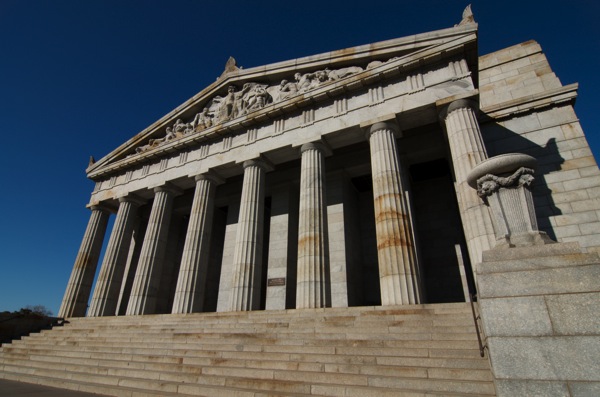 Within the city itself are heaps of cafes, and more than a few cupcake shops. Exploring with a few people I met up with was the highlight of the stay there, from the graffiti alleyway to the wine tasting, and randomly craved Thai food! I had a wicked good time, and it was a perfect last stop before I left for New Zealand.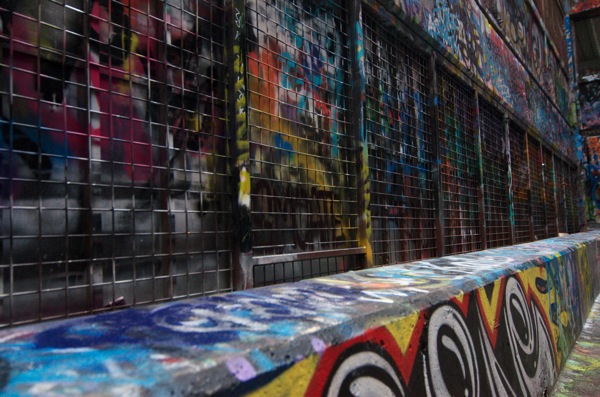 ---