Andong, a small city a bit south of where I was before, is the closest to yet another UNESCO World Heritage Site I wanted to see – Hahoe Folk Village. This village is an extremely well preserved traditional community, known for producing traditional masks, surrounded by a river and containing homes dating back hundreds of years, from different periods. Interestingly, it is still lived in, so as you the tourist walk around, most house gates are closed, and the occasional car is parked in the lot, disturbing the sense of an aged, dead community.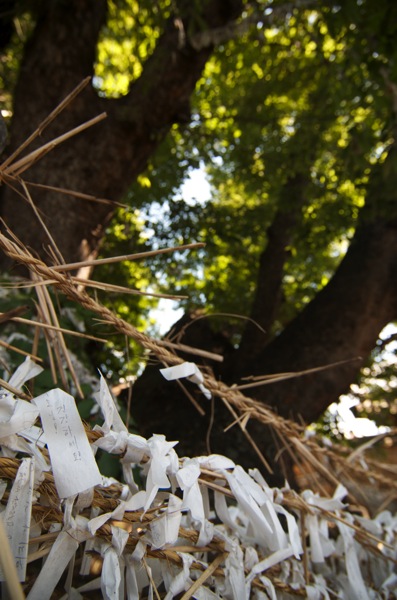 The whole place could be walked through in a few hours or a day, depending on what you wanted to see. For that day I had an Irish companion, and we spent most of the day there. Another highlight was the goddess tree, a large, old tree surrounded by strings holding wishes written on slips of paper, with a traditional masked figure in front of it.
Nearby, we took a short ferry ride to the other shore and took an easy hike up to the cliff overlooking the village. Two Korean guys with nice gear where photographing up there, and tried to get us to pose. I gave one guy a few pointers, and gave him my card. When he saw I was a photographer, he nervously laughed and apologized for being an amateur. It was quite amusing.
After unsuccessfully looking for another structure on the map, we went back to the main village and walked around some more, stopping for ice cream in the heat, and smelling the roses. I caught a grasshopper and after a few minutes it wouldn't even jump from my hand. I'm reminded how much I love nature – especially insects and reptiles.
We took the bus back to town and looked for a place to have dinner. Of course when you're looking there's not much, so we wound up at an italian restaurant. Korean Italian food is… interesting. If you like your garlic bread more sweet than garlic, and your pasta sauce more like ketchup with tabasco sauce, you'll be right at home. However, I was hungry, so it was perfectly fine. Since then, though, I've been craving italian food. Of course italian food in the states is probably just another bastardization anyway.
At this point I had less than a week left Korea, and had to be back in Seoul in just a few days for the DMZ tour I'd booked, so after Andong I could only fit in maybe one more thing. I decided to stay another night in Andong, leave the next day, and possibly stop over somewhere. I picked Yeongju, which is the closest town to a temple called Buseoksa.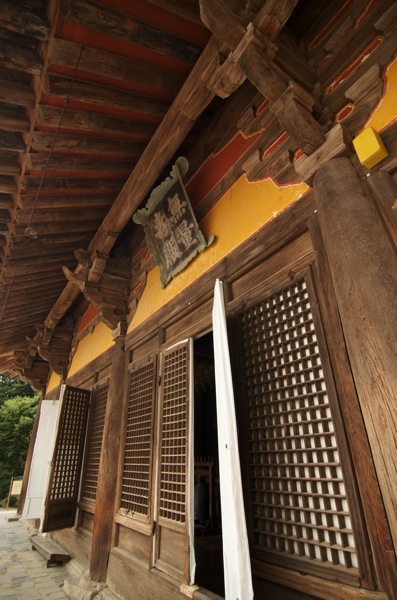 Buseoksa is a large temple complex nestled high in the mountains, known for having some of the oldest wooden structures in Korea. Since I was so impressed with Haeinsa mostly due to its age and significance, I went looking for something that was old and authentic. Buseoksa seemed like a good bet, so I took the short train ride to Yeongju, cab to the bus terminal, and the bus all the way to the temple, dragging my entire backpack along with me.
At the base of Buseoksa is a long pathway leading up. I actually surprised myself by getting pretty far before I was huffing and puffing. And then I hit the stairs. In Buddhism, the number 108 is sacred for various reasons, so before actually getting into the main gate you have to climb 108 steps. They're said to be designed to remind you of the pain and agony of redemption, and I hauled ass up those 108 steps with my 13-15 kilos (28-30 pounds) of stuff on my back. Well, that climb was completely worth it.
First off, the view is absolutely amazing, since the temple grounds are on the mountain with few things blocking the view, and most of the bus ride in went through pure countryside. The grounds are probably the most well kept I've seen in Korea, with lots of flowers and trees all around, and the buildings complement and are complemented by them. I'll include a picture of it further down, but it was just gorgeous.
There weren't too many tourists when I arrived, so it was a very relaxing atmosphere. On the left is the wooden main hall, dating back hundreds of years. I went inside and for just a moment had the whole hall to myself, just me and the Buddha. Looking around, I could see how faded the paint was, and the cracks in the walls. The ambiance of the hall was exactly what you would imagine a Buddhist temple to be. A perfect stop before getting back to busy Seoul.
There were many buildings in the complex I didn't even make it to, but one that I did was another old hall dedicated to a monk, which was a short hike up from the main hall. I was the only person there for quite some time, which was nice. Even the usual staples, the fish and drum, the bell, etc, seemed more beautiful here. Ironically, Buseoksa is described as a "masculine" temple, mostly due to its size. I think the sheer beauty of it makes it seem more feminine.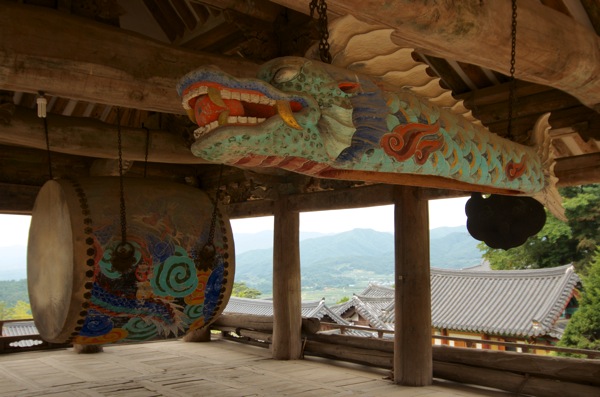 Surprisingly, I managed to get back to Yeongju, get from the bus station back to the train station, and get onto a train towards Seoul with ease, and wound up back in Seoul at my hostel before midnight. I took the next day "off" and just wandered around a few places, souvenir shopped, and got ready for the DMZ tour the next day.
For anyone not familiar, the DMZ is the demilitarized zone, or the buffer of land on either side of the line marking the border between North Korea and South Korea. Interestingly, one of the most popular things to do when visiting Korea is to take a tour of the border areas. There are two main sections of the tour. The first is "the DMZ", which consists of various areas of interest near the border, such as Dorasan Station, Dorasan Observatory, 3rd Infiltration Tunnel, and others depending on your tour. The other section is the JSA, or Joint Security Area. This is the area right on the border, occupied by both North Korean and South Korean forces (along with U.S. Army troops), that South Korean citizens are not allowed to visit on tour. I did both parts, so that meant my Korean friends were all jealous of me, hah.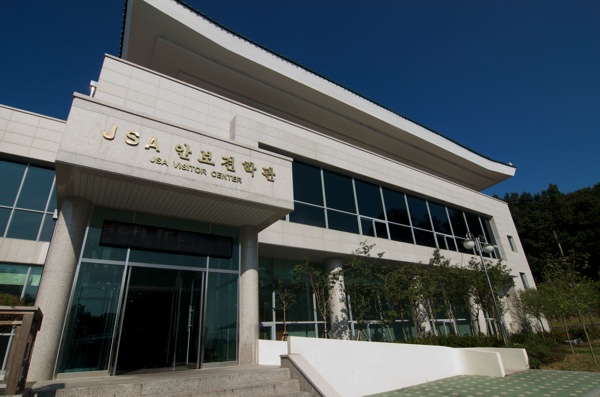 There are a bunch of different tour companies, but the main one, Koridoor, is the official tour agency of the USO. They're cheaper than the others, don't take side trips to souvenir shops, and have a good reputation, so I went with them.
Koridoor was booked two weeks out when I first looked into it (which was a week and half before my flight), but I was able to call in and get a last minute spot due to a cancellation. The tour cost 96,000 won, or about $87 at the time, where the others were 135,000w or $122. So I showed up bright and early at the USO and got shuffled onto a full bus with around 45 other foreigners.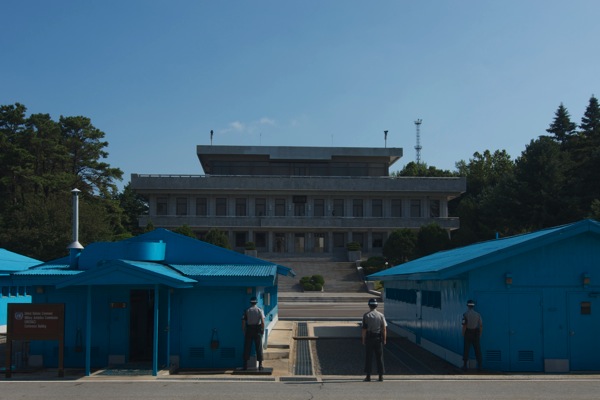 The first part of the tour was the JSA, at which time we were handed off to the US Army for a presentation. To be honest, the presentation reeked of smugness and righteousness. No one can deny how crazy, tyrannical, and paranoid North Korean can appear, but that didn't justify the attitude towards them that was shown. It should have been strictly business.
We were then bussed to the border, passing through some interesting sites on the way. For this part, there were lots of rules. Two single file lines, dress code (which was mentioned about a hundred times before I even booked the tour), no pictures unless explicitly allowed, etc. We filed through the various buildings until we stood facing a North Korean building dead ahead, with various anecdotes from our US Army guides about how they built their buildings to be taller, etc. In the above photo, the building shown is the North Korean one, with the blue buildings being shared by both sides. The one on the left is the conference room we went into, which straddles the border. If you look closely, just past the South Korean soldiers facing the building, there is a cement divider that crosses the grate. That divider marks the border, also shown in the border below.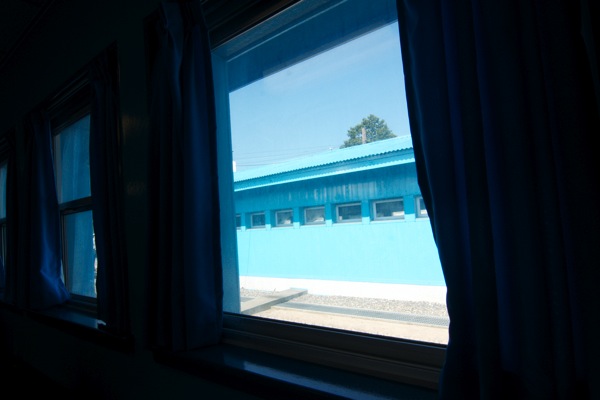 The conference room is actually a pretty boring building inside, but being that one side is North Korean, and that you can walk around to the other side, it's way more interesting than it should be. You can easily forget you're in a hostile area. Technically, the North and South never signed a Peace Treaty. Inside the conference room were two South Korean guards in Taekwando stance, ready to toss you if you did something wrong (cross in front of them, get too close, etc). 
The other part of the tour covered a few different areas. Dorasan Station is a train station, the last stop in South Korea before crossing into the North. The line was only open for one year, unfortunately, but maybe it will open again someday. The station is now swarming with tourists, partially since this is one area that South Korean tourists can come. The station itself looked like any other South Korean station, but the signs pointing to a station in North Korea had an eery feel to it, not to mention a twinge of sadness about the now-closed border.
Another spot was the 3rd Infiltration Tunnel, a tunnel that the North Koreans allegedly dug to invade the south. It's, well, a tunnel. A steep walk down, very short (which wasn't a problem for me, luckily!), and great cardio on the way back up.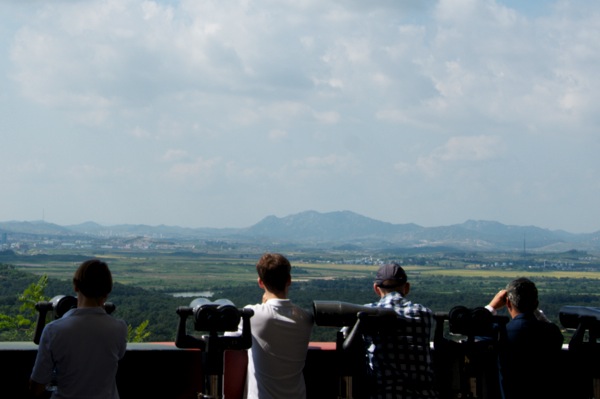 After that was the more interesting part of the DMZ, Dorason Observatory. This is basically where people come to hire binoculars and peer into North Korean. From here you can see the Kaesong factory (which is mostly shut down at the moment, to my knowledge), and Kaesong city. There is a propaganda village, which is said to be nothing but a bunch of abandoned buildings with painted on doors, and the largest flagpole in the world. You can kind of see it to the right of the photo. It was a really strange sensation to be staring into North Korea, like a kid outside a fishbowl, staring in. Part of me can't help but wonder what it's really like over there, and I'm curious to do the state-run tour someday. On the other hand, I don't want to hand money to a government like that. There is a definitely a sadness to the situation, that there really isn't a conclusion to the Korean War, 60 years later.
Overall, I absolutely loved my time in Korea. I've made so many amazing new friends, eaten a ton of great food, and seen some amazing places. I would definitely go back at some point, and I'm really, really glad I got to go enjoy this awesome country.
---
There is a lot to see in Seoul, and a lot of variety too. There are four palaces, two of which I visited, and a score of tombs, museums, neighborhoods, temples, massive shopping centers, and other close destinations for day trips. It was in Seoul that I met up with my friend Hanul, who I met in Guam, and some other friends of hers, so I'll always remember Seoul as a bustling city with plenty of friends around. 
I visited Gyeongdokgung (a palace) first, which was a huge complex that was nice but very restored. Overall, it was a good example of what palaces probably looked like back when they were in use, but this time around I focused on photographing details instead of the structures themselves.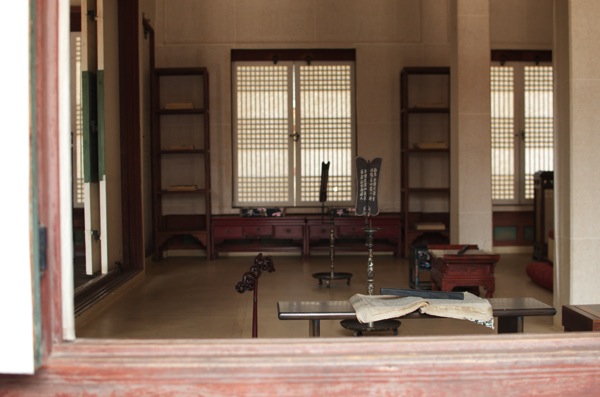 The next place I went was Jongmyo Shrine, which was Korea's first UNESCO World Heritage Site, a confucian shrine. The downside of this site was that you have to follow a guided tour, but I actually learned a lot, and was very amused because the tour guide looked and talked like a Korean version of Meryl Streep. Seriously, I wish I had a picture of her.
When Hanul and I met up, she took me to Bongeunsa, which is another favorite temple of mine. It's not the oldest temple around, but I really liked the atmosphere. It's another oasis of quiet in the busy city, and walking through it I could hear traffic only very faintly, and the tinkling of chimes in the foreground, with a calm breeze flooding through. Being there with a friend was really nice, especially since she'd spent a lot of time there when she lived in Seoul.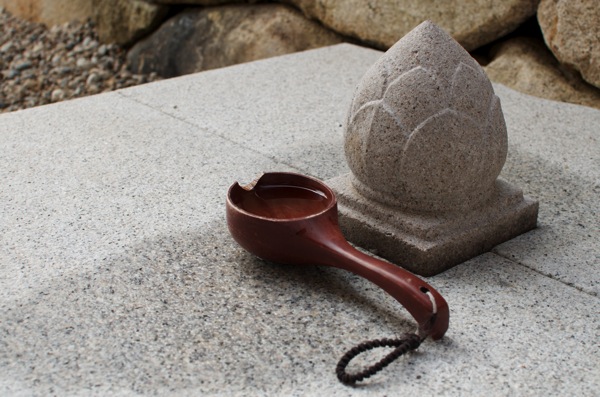 Other sites I enjoyed in Seoul were another park of tombs (Seonjeongneung Royal Tombs), the Banpo Bridge Rainbow Fountain, and parts of Changdeokgung, another one of the palaces.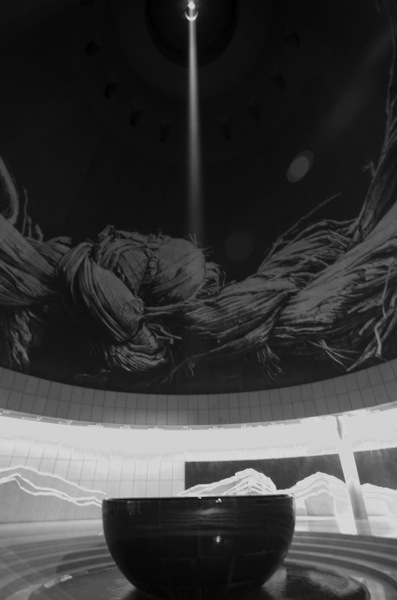 One thing that really stuck out to me was the War Memorial, which is a large museum and a number of very beautifully designed memorials. At the entrance there were a few statues: two rows of soldiers and citizens rushing forward as if on the battlefield, and a tall, split tower in the middle representing the north and south.
War memorials and museums, and the art and architecture surrounding them, remain one of my favorite things to photograph and visit in foreign countries (and my own, even). I've always been interesting in military history, but the combination of learning with the respect for human life that memorials are designed to capture makes every visit a worthwhile one. This museum had such an array of sculptures, presentations and multimedia memorials that it stands out from many others that I've visited over the years (some other great ones were Yad Vashem, the Holocaust Museum in Tel Aviv, Kanchanaburi War Cemetery & Museums, the ANZAC Memorial in Sydney, and the Atomic Bomb Museum and Memorial Hall in Nagasaki).
For someone who doesn't know more than the basics about the Korean war, this museum presented the information well, and I came away with a much better understanding of the timeline, parties involved, and general actions of the war. 
My favorite room was a large, circular one which had a round bowl of water in the middle. The ceiling, which was painted black except for a circle of twisted rope around the middle, opened up at the top to let a small amount of light in, which lit up the center of the bowl of water in the middle of the room. Off to the side of the room was a clear tile that revealed a pile of sand below, and had a lid resting against the wall. My Korean companion and I spent some time trying to figure out what it meant, and even though I don't think I'm a very philosophical person, it's one of those memorials that you can read as much into it as you want to. Amazing space.
Outside was a huge grassy area absolutely filled with planes, tanks, guns, and even a ship that you could climb into and walk around. There were some large aircraft, partially opened so you could see inside. Really engaging, interesting museum. Another part of the museum that was outside was an open dome, with colorful mosaics and other imagery inside, and the top a sculpture of two Korean soldiers embracing on the battlefield; two brothers – one from the North, the other from the South. 
After some days in Seoul, I took a short side trip to Ganghwa, a large island only about an hour away. This island contains a number of Dolmens from around 700-300 BCE.
From Wikipedia: "The Gochang, Hwasun and Ganghwa Dolmen Sites are the location of hundreds of stone dolmen which were used as grave markers and for ritual purposes during the first millennium BCE when the Megalithic Culture was prominent on the Korean Peninsula. The sites were designated as a World Heritage Site by UNESCO in 2000. Korea is said to contain more than 40% of the worlds dolmen, which are mostly concentrated in these three sites. … The megalithic stones are invaluable because they mark the graves of the ruling elite. Pottery, comma-shaped jewels, bronzes, and other funerary artifacts have been excavated from these dolmen. The culture of the people during this time can be gleaned from the evidence left by the dolmen. Additionally, the stones show how stone was quarried, transported, and used to build dolmen."
I didn't have a lot of time on Ganghwa, so I didn't see as many as I would've liked to, but it was a fascinating departure from what I'm used to photographing. I guess I'll just have to go back to Korea and finish what I started!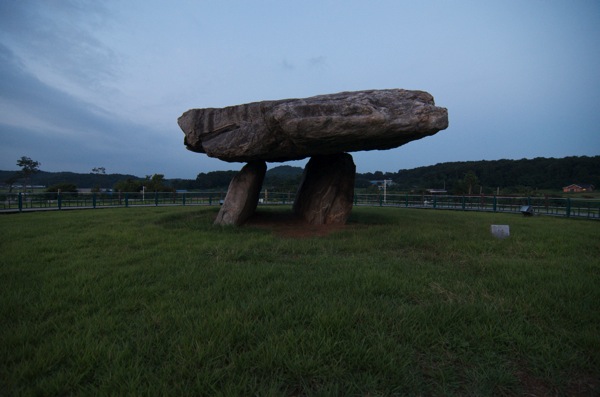 I met up with Hanul again in Gapyeong, a completely random countryside town outside of Seoul, where we and a bunch of her friends went to a place by the lake and learned how to wakeboard. Or rather, tried to learn. Wakeboarding is basically water skiing with a board instead of skis. Just like snowboarding, I wiped out and fell on my ass a lot, but it was incredibly fun. We also got rides on a few kinds of towable rafts (Great Big Mable and Flyfish), which is just like going on an amusement park ride on the surface of the water. So while we were being spun around and crashing into each other, I was happy to know that it didn't matter that Hanul's friends didn't speak much English – the only speaking going on was screaming or laughing.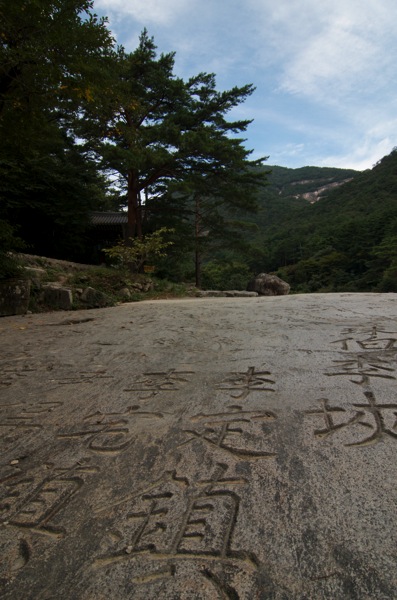 Despite being incredibly sore the next day, Hanul and I dragged ourselves from her Aunt's place, where we had spent the night, onto a train bound for Donghae, another small town where Hanul grew up. Donghae is also where the ferries from Vladivostok, Russia come in, and I was reminded of this by the Russian signs in the spa where we spent the night (in Korea, there are 24-hour spas you can sleep in for around $8 a night!).
Hanul, her friend Dayoung and I spent the evening eating, wandering around, and went up to the lighthouse to admire the small but pretty view, and took some long-exposure pictures where Hanul wrote words and drew pictures. Lots of fun!
The next day, along with Dayoung, we visited another temple important to Hanul: Samhwasa. Samhwasa is a very small temple, but it has amazing inscriptions carved on the huge rocks leading up to the temple. I have no idea how old they are, but they're amazing. I wonder how long it took to carve them all out. We must have spent almost 45 minutes just walking around the rocks, with Hanul and Dayoung goofing off and taking lots of pictures of themselves.
This continues my string of unique temples. It was refreshing to visit something small and personal, not a place teeming with tourists, though there were a number of Koreans there to sightseeing and of course hike (Koreans and hiking… it's like another religion).
---
I've traveled so much of Asia, but have always had it in the back of my mind that I was missing a piece. Finally, on this trip, I was able to go to South Korea! This was actually a big part of my itinerary, and I was able to spend a month traveling around. It's not a big country, which made it easy to get around. The slow train from Busan, in the southeast, to Seoul, the capital in the northwest, only takes around 6 hours. Most trains and busses I got on only took 1-3 hours and were very cheap, so I was able to zigzag around the country without worrying about what order I did things in.
After a comfortable ferry ride across from Japan, I arrived in Busan, which is the second largest city in Korea. Adjusting to Korea after a week in Japan was challenging, particularly since I'd just gotten used to speaking Japanese again! I had to hold my tongue a lot. I made a friend and we spent a few days together seeing some of Busan's highlights, and eating. A lot of eating. Luckily for me, eating a new cuisine is a lot easier when you have a Korean friend who can tell you what everything is, and what part goes in your rice bowl. 
The two most wonderful things about Korea are the people and the food. In hostels, most of which are pretty much apartments converted into guesthouses with bunk beds, the owners are present and engaged, and at night you'll usually wind up around a table drinking Soju (a spirit, similar to vodka or filtered sake) or Makgeolli (unfiltered, milky rice wine). If you're not in a hostel, you'll probably wind up outside a convenience store, sitting on plastic chairs with or without a table, drinking… Soju or Makgeolli. Maybe you'll also have some instant noodles, since the convenience stores sell a million varieties and has a hot water spigot for your use.
My next stop was Gyeongju, which is home to a few UNESCO World Heritage Sites, specifically from the Silla Dynasty, which ruled Korea for almost 1,000 years. With Gyeongju as the capital, there is a lot to see in the area. The town is home to scores of tombs for various kings and queens, which are stone chambers covered by a large mound of soil. At at least one of the tomb parks, you can enter the tomb. Interestingly, I've seen a number of tombs at random places all over the countryside while looking out of train windows.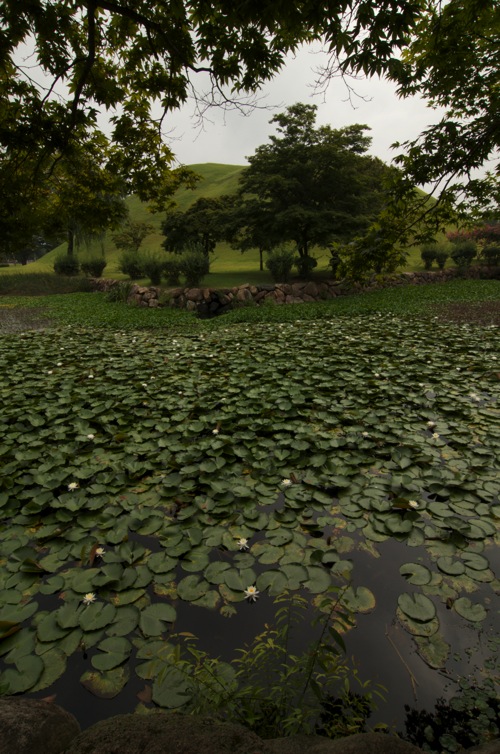 Gyeongju is also home to a number of temples, old palace buildings, and other structures. I was only there for 2-3 days, but I could have spent a lot longer. It was really a neat experience to walk around town and stumble across site after site, without even trying. Gyeongju is really not a city, more of an oversized town with heavy tourist traffic. Luckily, it didn't feel as touristy as it probably was.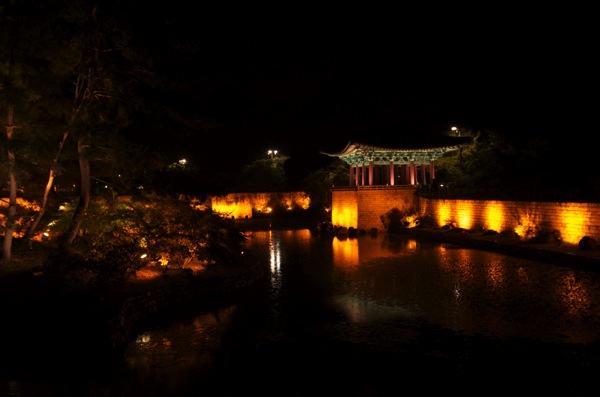 After that I went to Daegu, which is another big city, but with a notable site or two nearby. Haeinsa is a temple outside of the city which is known for housing the Tripitaka Koreana, which is a collection of thousands of wood printing blocks used to print Buddhist texts. The temple itself was something special, and is also a UNESCO World Heritage Site. I met a Dutch guy at the hostel I was staying at, and together we trekked the hour or more to get there, in the pouring rain. After a stop at a coffee shop to stay out of the torrential downpour, we ventured into an almost empty temple complex. Unlike most of the other temples I'd been to, Haeinsa had a much older, more authentic feel to it, although most of the buildings had to be reconstructed after a fire in 1818. A large number of the halls were unpainted. Haeinsa's most important buildings, of course being the ones that hold the Tripitaka Koreana, are the ones that survived that fire unscathed. These buildings were also constructed with ingenious techniques that have perfectly preserved the wood printing blocks for hundreds of years. In fact, when an attempt was made to build a new facility to house them, it proved inadequate, so the blocks remain at Haeinsa. In the photo below, you can see the blocks stacked on the shelves to the right.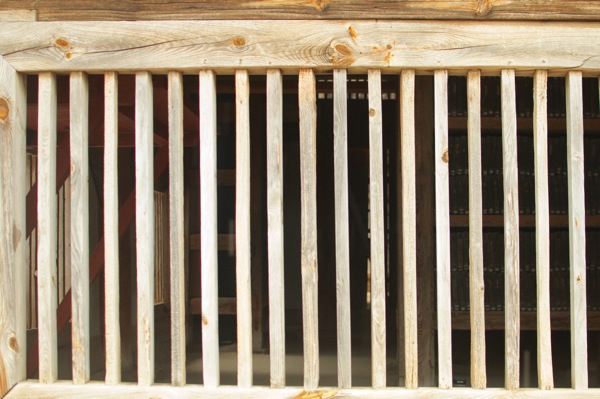 From Wikipedia: "The historical value of the Tripitaka Koreana comes from the fact that it is the most complete and accurate extant collection of Buddhist treatises, laws, and scriptures.[4] … Each block is made of birch wood from the southern islands of Korea and was treated to prevent the decay of the wood. They were soaked in sea water for three years, then cut, then boiled in salt water. Then, the blocks were placed in the shade and exposed to the wind for three years at which point they were finally be ready to be carved. After each block was carved, it was covered in a poisonous lacquer to keep insects away and was framed with metal to prevent warping."
My companion and I weren't allowed into the building with the woodblock prints, but the rest of the temple was still amazing, another interesting feature being the array of paintings on the sides of the various halls, depicting parts of the Buddha's life, amongst others. Despite the rain, it was a very worthwhile visit, and Haeinsa is still one of my favorite Korean temples.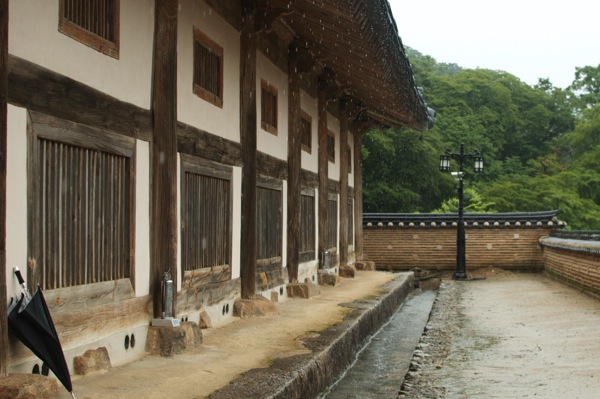 I randomly decided to go to Suwon next, which is a city just outside of Seoul that has Hwaseong Fortress, another UNESCO World Heritage Site. The fortress is basically a wall and watchtowers that surround a section of the city. What made this particular place really fun was the two Chinese girls I wound up hanging out with. One spoke a little bit of English, the other spoke Korean and Japanese, so we mostly communicated in Japanese. This made the day very interesting, entertaining, and a bit challenging! I wound up tagging along to Korean church (quite by accident), lunch with the girl's professor from the University nearby, and then walking around the fortress the rest of the day. By dinner, my brain was on fire, but I was thrilled to have managed the whole day in Japanese, with a little English thrown in, and even some Chinese and Korean.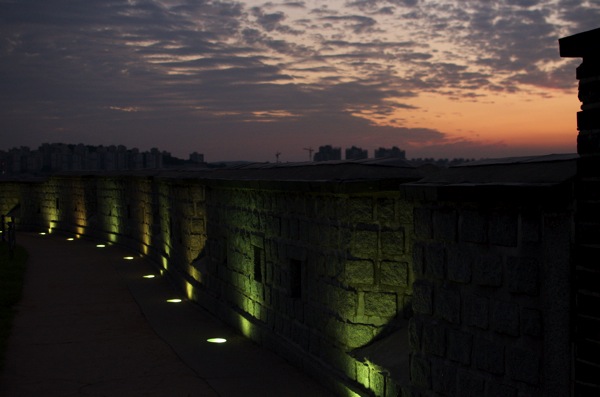 ---