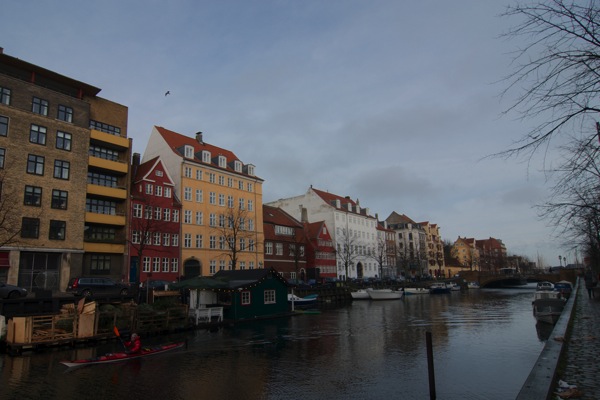 Yes, I know I'm very behind on this blog. My apologies; I've been busy enjoying my travels!
I started off 2014 in Copenhagen, Denmark, after a lovely week-long "vacation" with my wonderful family in sunny California. It felt very much like vacation: I didn't have any sightseeing to do, so I just relaxed and enjoyed the company. Perfect end to the year, and refreshing after the last few months of travel.
Watching the fireworks go off in Copenhagen, I felt a growing sense of contentment and happiness with how my life is going. Copenhagen is easily one of my favourite cities: I could see myself living there. The centre is small and walkable, with beautiful old buildings, cobblestone streets, and a cozy pub or coffee-shop atmosphere after dark. Being there in winter, it got dark quickly. I really took to it, and will definitely be back.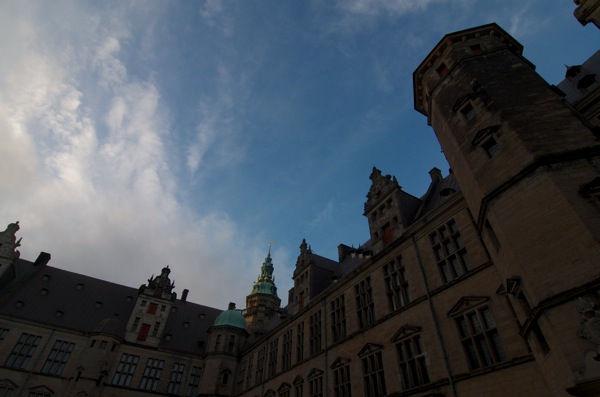 Around Copenhagen, I took daytrips to a few places: Helsingør, Hillerød and Roskilde. The first two were to visit castles, which, being the first Europe castles I've ever seen, were amazing for their sheer size and opulence. I can't imagine living with that much decorum and wealth around me. In Helsinør, Kronborg castle is a famous site, known for being where Hamlet was supposedly set. It's my favourite from the ones I've seen.
Roskilde holds the Viking Ship Museum, which, while pretty small, holds some impressively well preserved medieval viking ships. The town is also really lovely, and made for a great day trip with the company of someone I met at the hostel.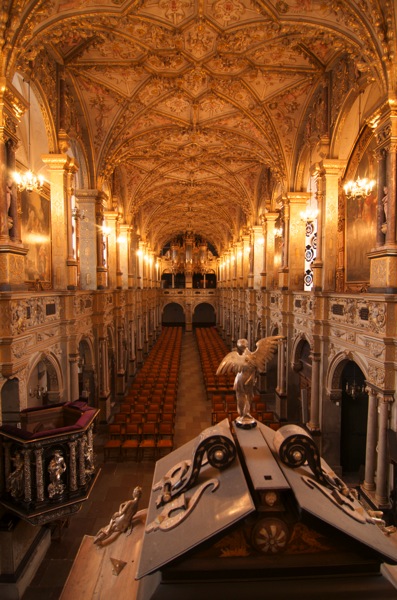 I liked so many things about the area that I wound up staying for 9 days in Copenhagen when I originally planned for 4! It just had such a nice vibe, and I liked the hostel I was staying at. The city also has great museums: I particularly enjoyed the National Museum of Denmark and the Danish Jewish Museum, which details the history of Jews in Denmark, highlighting the fact that Denmark successfully saved the vast majority of its Jewish population during World War II. Not bad. 
After Copenhagen, I stopped in Nyborg, a small town a few hours away, to visit a very small castle that held a very nerdy exhibit. The exhibit was a collection of Lord of the Rings and the Hobbit collectables. Apparently, one guy in Denmark spent a lot of money on replica swords, knives, jewellery, and lots of figurines of various sizes. The exhibit talked about similarities between Scandinavian folklore and the mythos of Lord of the Rings. For someone like me, that was a perfect combination, and the stopover was completely worth it! I wound up in a long, nerdy conversation with the girl who worked at the desk; since there was no one but me that afternoon, it was refreshing for both of us.
After that stop I wound up in Aarhus, where I couchsurfed at a house with six people, most of whom were students. It was nice to be part of a 'collective': everyone cooked, cleaned, hung out for chats in the kitchen, and generally enjoyed each other's company. There was only one Dane who stopped in, and the rest were from all over: Germany, Latvia, Russia, etc. The nearby University has a lot of English-language programs, and so attracts a lot of international students.
Aarhus is the second-biggest city in Denmark, and also has a well-known art museum called ARoS. I normally don't like modern art, but a lot of it was really cool, and the rest was fun to dislike. The top floor is a ring of rainbow glass, which you can walk around, looking over the city as the colours change.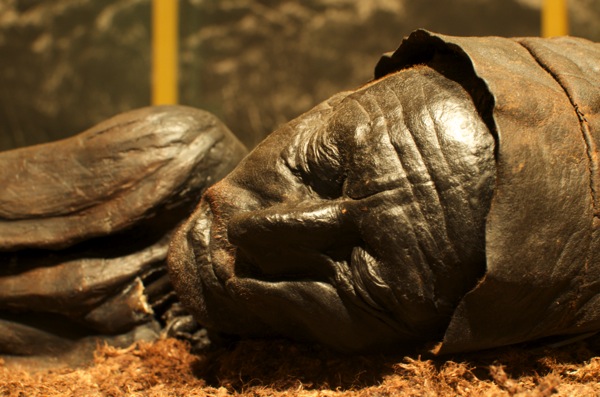 The last thing I saw in Denmark was the Tollund Man in nearby Silkeborg, a short bus ride away from Aarhus. He is an incredibly well-preserved pre-Roman Iron Age bog body from around 300 BCE. Although only his head was maintained, he was an amazing example of how life was lived at that time.
I originally intended to travel through more of Denmark, but at that time of year (early January), it was harder to find any reasonably priced accommodation in anything but the major cities, so I decided to instead go south into Germany and leave the rest of Denmark for another trip. Lovely country!
---