Central America Part Two: Mexico (Tulum, Valladolid, Merida, and Cozumel)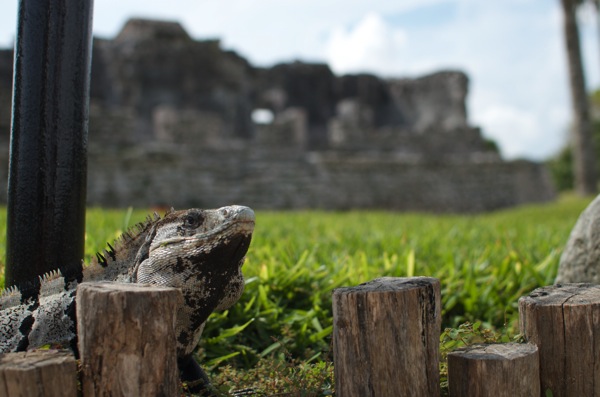 In Tulum, I spent some time diving (see my other blog entry specifically on diving!), and checked out the local ruins on the beach. Nice, but not amazing comparatively. Lots of sun and iguanas, though. I love iguanas, and here there were too many to count. I spent a lot of time chasing them around trying to get good shots.
I met some cool people in Tulum, stayed at an awesome hostel, and was happy to stay in one place for more than one or two nights for a change!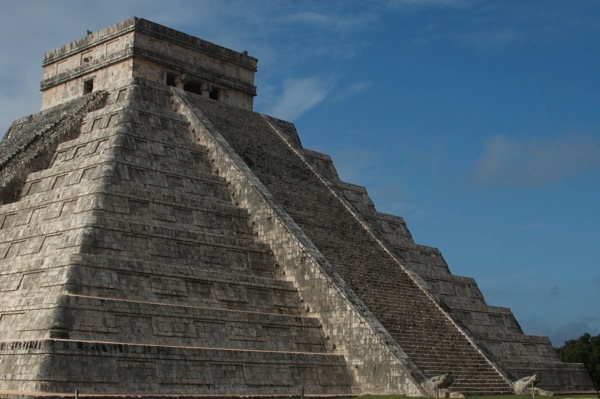 After Tulum I went to Valladolid with two guys I'd met in Tulum. The town is less than two hours away by bus, and close to Chichen Itza, which is the star attraction of the Yucatan Peninsula. Valladolid is a pretty small town, a nice place to hang out for a couple night while visiting the sights.
The next morning, I caught the collectivo to Chichen Itza with the guys, early as we could moving. We succeeded and were the first people inside, and got to see this beautiful Mayan temple without the normal hoards!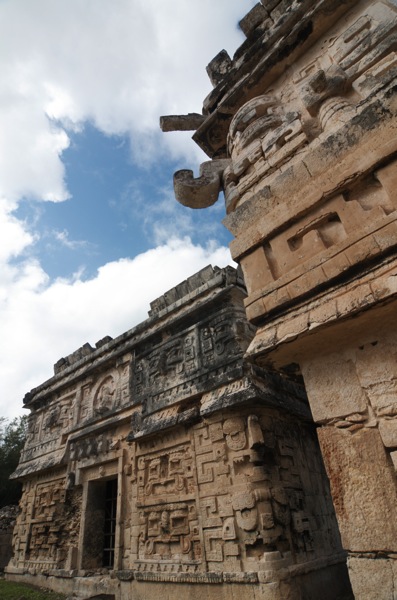 In one of the hidden sections, there are buildings with an incredible amount of small details carved into the walls (also pictured). Chichen Itza lived up to its hype, especially since I got to see it first thing in the morning with no other tourists. It's a nice mixture of size, scale, and detail, with some hidden parts that are absolute gems. The pyramid (pictured) is impressive and very well restored (or preserved?).
I'd been told by someone that the main pyramid and other buildings in the main area are originally Mayan but updated by the Toltecs, and that the buildings in the other section, that I liked better, were more authentically Mayan, and older. 
Later I went to Ek Balam, another Mayan ruins site nearby. This was a small treat. It had an incredible amount of detail, similar to the other sections of Chichen Itza, though at this time of day it was more crowded than when I went to Chichen Itza.
One of the amusing things to see in most of these sites are the ball courts: two sloping surfaces facing each other. Apparently the game was considered sacred to the Mayans, and occasionally the best player would be sacrificed to the Gods to attain a higher status. Interesting. If only we still did that, so I could stop hearing about how high so-and-so's salary is.
I was running out of time to see ruins before going to Cozumel, but I managed to get to Merida and stay over two nights. Merida is one of the biggest cities in that area of Mexico, but it has a nice colonial old town area and generally good vibe.
I lucked out. In high season, I managed to get one of the last dorm beds (girls only dorm) for the two nights, and the next day was Sunday. There's an area full of ruins called the Ruta Puuc, and once a week on Sundays, there's a bus that stops at five sites along the way. In the time I had, there was no other way to see all of these sites in one day, so fate had it that I arrived on Saturday night.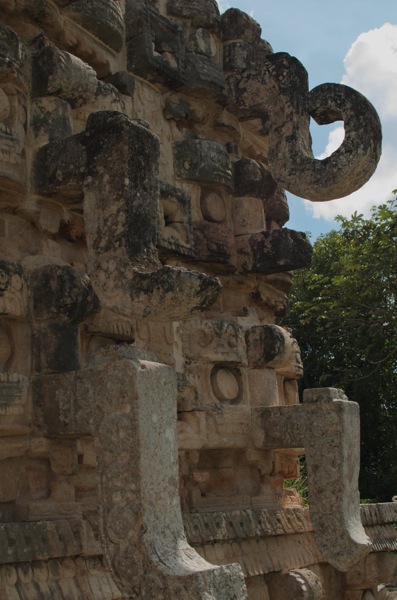 Although I didn't get nearly enough time at Uxmal at the end, there were some small but lovely stops:
Sayil: Very small, but with a very beautiful and well-preserved palace.
Xlapak: Nothing much to see but a small building, not really worth more than a 10-minute stop. 
Labna: Very nice little details. Big palace and a beautiful arch, with a raised temple in the background.
Kabah (pictured): This one I really wanted to see. It's know for the 'wall of masks' of the rain god. The nose is either upturned or downturned depending on if the people are praying for more rain or less rain. In this area, they're upturned.
Uxmal (rest of the pictures!): This might be my favorite Mayan ruins site. The pyramid of the magician is the most unique pyramid I've seen so far, and the site is both massive and incredibly detailed. I could have spent hours and hours at this site, it was amazing! I took a ton of pictures and switched lenses every five minutes. I need to go back…
Next I moved on Cozumel, or, as I like to call it, tourist playground. The switch from Merida to Playa del Carmen, the coastal town where I caught the ferry out to Isla Cozumel, was pretty much a mess of American tourists, where the USD is king and there are people everywhere trying to sell you everything. I put my headphones in and ignored everyone while I waited for the ferry.
On the island itself it was much better; there were apparently laws enacted to reduce harassment, but only on Cozumel. I spent most of my time diving, but found the island pretty nice the rest of the time. I hung out with other divers, but could see that much of Cozumel was still normal people going about their lives. It was a relaxing stay, followed by a day of transit from Cozumel, back to Playa, and up to Cancun in the evening to fly out the next morning to California, where I spent Christmas with my awesome family. That was a lovely, relaxing week where I got to catch up with everyone, take care of some errands, and prepare myself for yet another complete 180: heading to Europe after 3-something months in Latin America.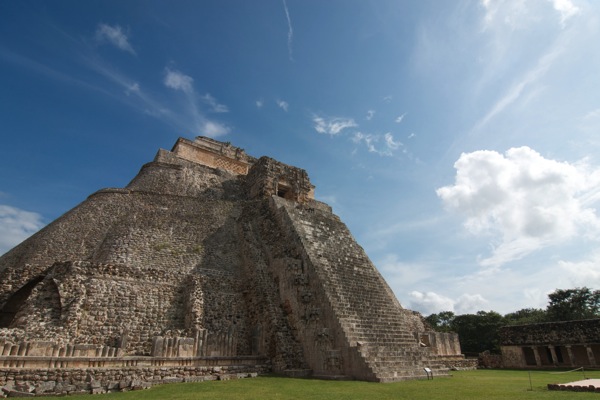 The more I think about it, the less I want to group South and Central America together as "Latin America". Sure, they have language in common, for the most part, but both regions have a different vibe and feel. Not just that, but each country has a different feel to it. To say Latin America just feels like cheating.
My experience in each region just makes me want to go back and see more, experience more. I'm already half-planning my next RTW trip… because travel is the most wonderfully dangerous addiction!