New Zealand Part One: The North Island
I just left New Zealand, where I spent the last three weeks. I was definitely sad to go, and have added it to the (very long) list of places to go back to. NZ has every kind of scenery imaginable, from beaches to rolling hills, glaciers and mountains to canyons and endless fields. It's like a showroom for the entire planet! There are sheep and cows everywhere. I don't think I've ever seen so many farm animals in my life, and I doubt I ever will again.
I spent the first few days up in the North, covering Cape Reinga and the lighthouse at the very tip of New Zealand, 90 Mile Beach (which is actually something like 66 miles), and Te Paki Giant Sand Dunes. Which are, as aptly named, gigantic, really cool sand dunes. Most of the North Island's other landscape is endless rolling hills, which make all the roads long, winding and very narrow! I was traveling with a friend in a camper, so the first night we camped in the very north with nothing but the stars and the ocean rolling in nearby. I woke up to one of the best views I've seen in a long time.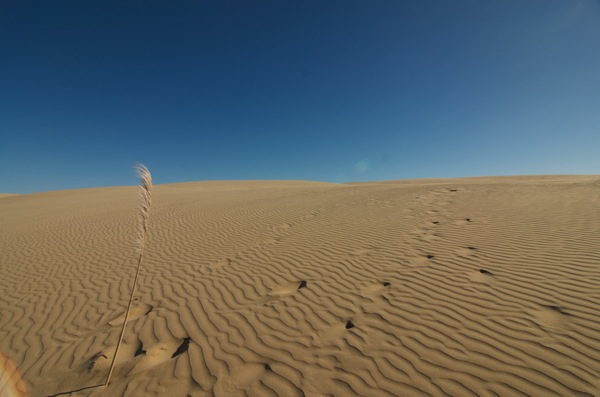 After the North I visited Hobbiton, the Lord of the Rings set tour. It was completely worth it for me – detailed, lovely little Hobbit holes, a drink at the Green Dragon, and knowing I wasn't the biggest nerd there. Afterwards, we went to Rotorua, known for its thermal areas. It's quite cool to walk around a place and see pillars of steam rising from various parts of town (cordoned off of course). We spent a day at Wai-o-Tapu, a park with a whole bunch of thermal areas, geysers, and hot springs, marked by more steam and bright green, sometimes bubbling water.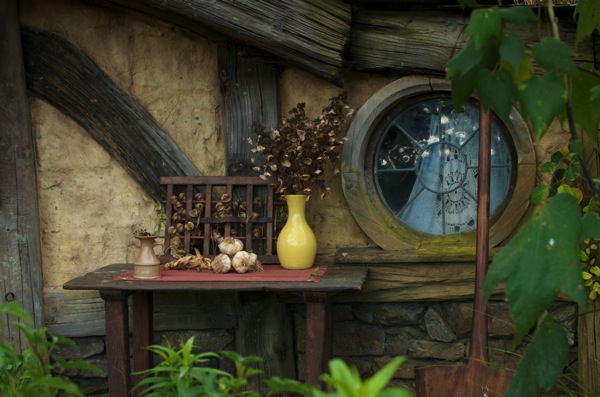 Waitomo, our next stop, is home to the glowworm caves that probably appear on quite a few "amazing nature" lists. They're actually all over the place, with a concentration in Waitomo, and numerous tours that run from the tiny town near the first cave that was opened. We chose one that was a bit further away and spent time in two different caves, so that was most of our day. On the last part of the tour you sit in a raft and float around in the dark, staring at thousands upon thousands of glowworms that light up the cave. It's like a blanket of millions of stars that you could almost reach out and touch. In fact, as all the tours explain, they're basically maggots. Glowing maggots. Romantic, ey?
Then there was the pilgrimage to Tongariro National Park. The hope was that we would be able to do the Tongariro Crossing, a 7-9 hour full day's hike through challenging parts of the park, with great views the whole way. However, we'd arrived in winter, so Mother Nature would be the deciding factor. Our Plan B was to go snowboarding. Unfortunately, both got shut down due to heavy snow up in the mountains, and it was also very foggy. We decided to still go and attempt one of the day hikes (Taranaki Falls) just so we weren't sitting around all day. That was the best decision – there wasn't a lot of snow on the ground on that level, so it was a decent walk, and the fog cleared for a lot of it, giving us great views of Mount Ngauruhoe and its surroundings. Ngauruhoe is the mountain that stood in for Mount Doom in the long shots, so bonus nerd points for me! After the hike we went back to our hostel, which so happened to have an indoor rock climbing wall, and with that we had a fun, vigorous evening.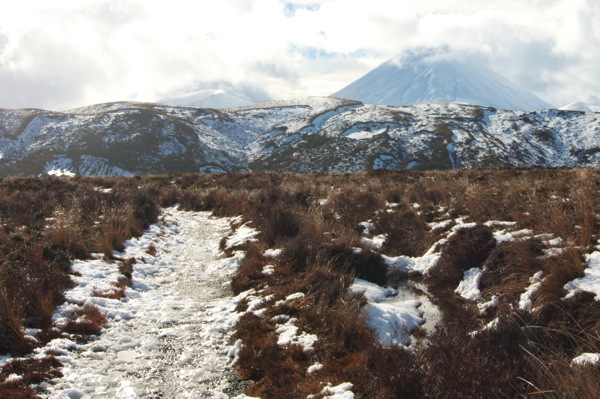 From Tongariro, we actually took the Northern Explorer train down to Wellington, a 5-something hour ride that was incredibly scenic, and was one of the best parts of the North Island. We went from snowy mountains, with bonus views of snowed-on sheep, back to rolling hills in time for sunset. I always prefer trains to busses, before you can move around, stretch and sleep more comfortably if you need to. My companion and I spent more time sitting in the cafe car staring out the window than in our seats, and there was even an outdoor observation car. Totally worth the (slightly) extra money.
Wellington, a small city clustered near the sea, was a nice place to be for a few nights. Since my companion was leaving the next day, we went out and found a nice pub to grab a drink at, and saw a bunch of the city at night. The next day, I saw her off, and explored a little more myself. Even this small city feels big compared to most of New Zealand.
I decided that instead of flying down to the south, I should take the ferry. So, the next day, I set sail to the South Island.