Guam: My vacation from traveling
Since I had to fly in and out of Guam to get to Chuuk, I gave myself a few days to hang out in Guam before flying over to Japan. I lucked out and managed to Couchsurf the entire time I was there. For those not familiar with Couchsurfing, it's a site where people offer to host people in their homes or just meet up. I've used it to find accommodation, meet up with people and sightsee together, and get rides. It's an amazing community, and surprisingly doesn't usually lead to awkward or weird experiences. Anyway, I couch surfed with two amazing guys, and their friend who was visiting from Korea. The first night, I wound up at a barbecue with a bunch of locals, expats, and Navy guys (the two guys I was staying with were engineers for the Navy), so that was a really good time, and it set the pace for the next few days.
Guam is a strange place. It's almost impossible to get around without a car, and everything is set up to accommodate and entertain the tour groups that visit, which are predominately Japanese, with some Koreans as well. Japanese is actually a great second language to have in Guam, with Korean right behind it! There aren't many backpackers in Guam, and if it weren't for Couchsurfing I probably would've gotten really frustrated trying to do anything on a budget.
Over the next few days, I hung out a lot, watched movies at the guys' place, went out to eat, checked out the malls and walked around with Hanul (the guys' friend), checked out Inarajan Pools and some of the scenic area nearby, and went scuba diving with another Couchsurfer, who also knew my hosts (everyone CS'ing in Guam seems to know each other!). Diving was fun, very chill compared to Chuuk. I've never dived with current before, so that was a new experience.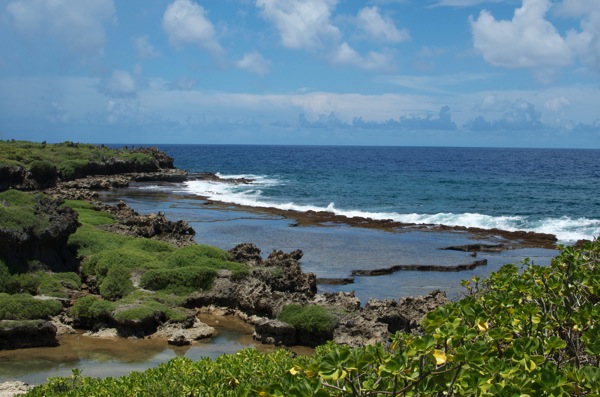 Hanul and I walked around the 'village' while the guys were at work, window shopping and finding hilarious things that the tourists probably loved to buy (like decorative door stoppers and bizarre kitchen tools shaped like all kinds of things). Another day, we went on a Dolphin Cruise, which is basically an expedition to see some dolphins. This was on a much bigger boat than the one from Chuuk, but this time I had my camera, so I have pictures of the dolphins. The owner's daughter was along on the boat, and knew Hanul, so the two of them goofed off the entire time. After watching the dolphins, everyone jumped off the boat and snorkeled around. Later, I got to sneak my life jacket off and do some free diving. I just can't hold my breath for long enough.. need to practice!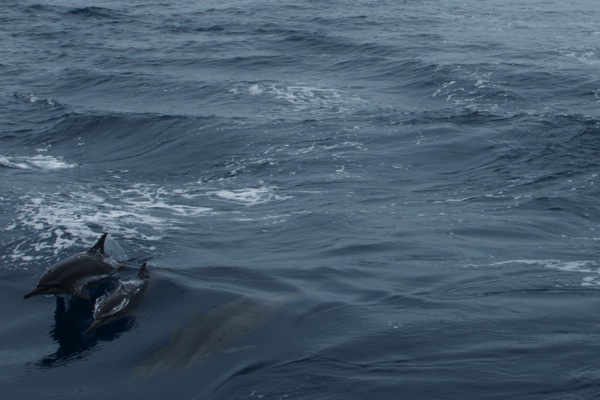 My last night, we checked out Chamorro Village, a food stall and goods market. There was also local dances, music and stuff like that.. Then we went to Yogurtland, which we had also done the night before. Lots of fun with great people! Guam was basically my vacation from serious travel, as strange as that might seem. I didn't really need to make a lot of effort to do anything, Guam uses USD and everyone speaks English, and I caught up on a lot of sleep on the guys' comfortable couch. So much fun!